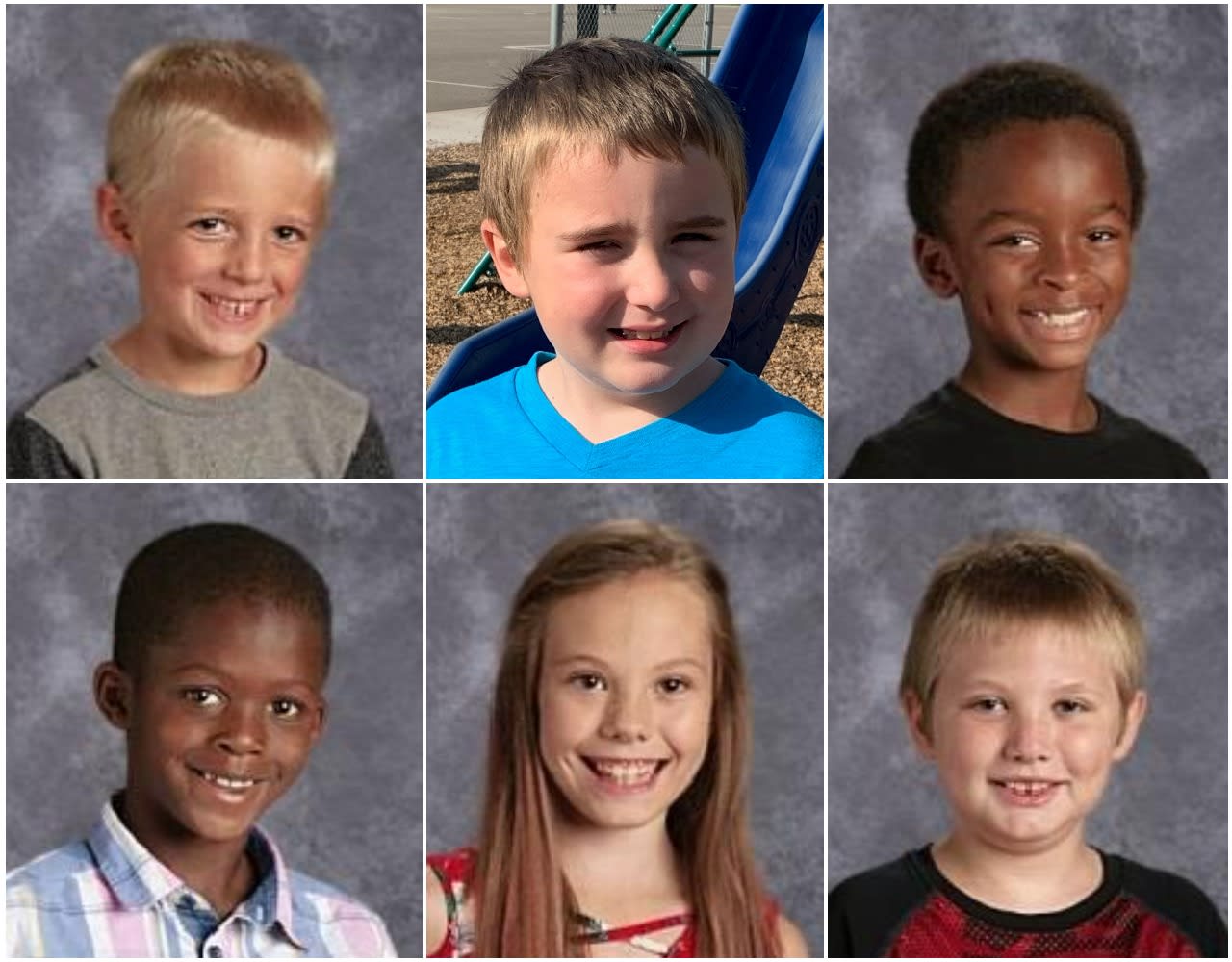 The October students of the month are, clockwise from upper left, Lewis Bergen, Andrew Rader, Ja'Quan Watkins, Emmette Cady, Damajae Winn and Lily Rebarchek.
Lewis is a kindergartner in Sra. Bocanegra's class. He is a hard worker, a kind boy with teachers and friends and he is enjoying the Spanish language.

Andrew is a new Winhawk here at Jefferson Elementary. He is a first-grader in Mrs. Eastep's class. He has already shown his teacher that he is a great helper and shows Winhawk pride by being respectful, responsible and safe.

Ja'Quan, a second-grader with Mrs. Anderson, is a great Winhawk. He has been very respectful to classmates and adults throughout the building. He sets a good example for other kids to see and is a wonderful addition to his classroom. He always tries his best and encourages others to try their best as well.

Emmette, a student in Mrs. Gagnon's room, has started his third grade year off with an extremely positive attitude and exceptional manners. He shows great character by waiting patiently, raising his hand, and listening carefully to directions. Even with a mask on, you can tell Emmette has a smile on his face. His calm energy and kindness makes a huge difference in his classroom.

Damajae, a fourth-grader with Mrs. Rodgers, is very helpful in class, respectful to others, hard working (likes to accept the work challenge). He loves to come to school and looks forward to the daily activities and will work hard to succeed. We all enjoy his charming smile and air hugs.

Lily, a fourth-grader with Ms. Hoelmenn, has demonstrated strong Winhawk Pride with her classroom participation, class leadership, and behavior. Lily has been a leader to friends who are struggling in and outside of class. She has been so helpful to others as she supports friends with their work and including friends on the playground. Lily has also been a leader through her behavior and class participation. She is always doing the right thing, even when no one is looking.
Congratulations Lewis, Andrew, Ja'Quan, Emmette, Damajae and Lily! Thank you for being such a wonderful example for others.
A message from the principal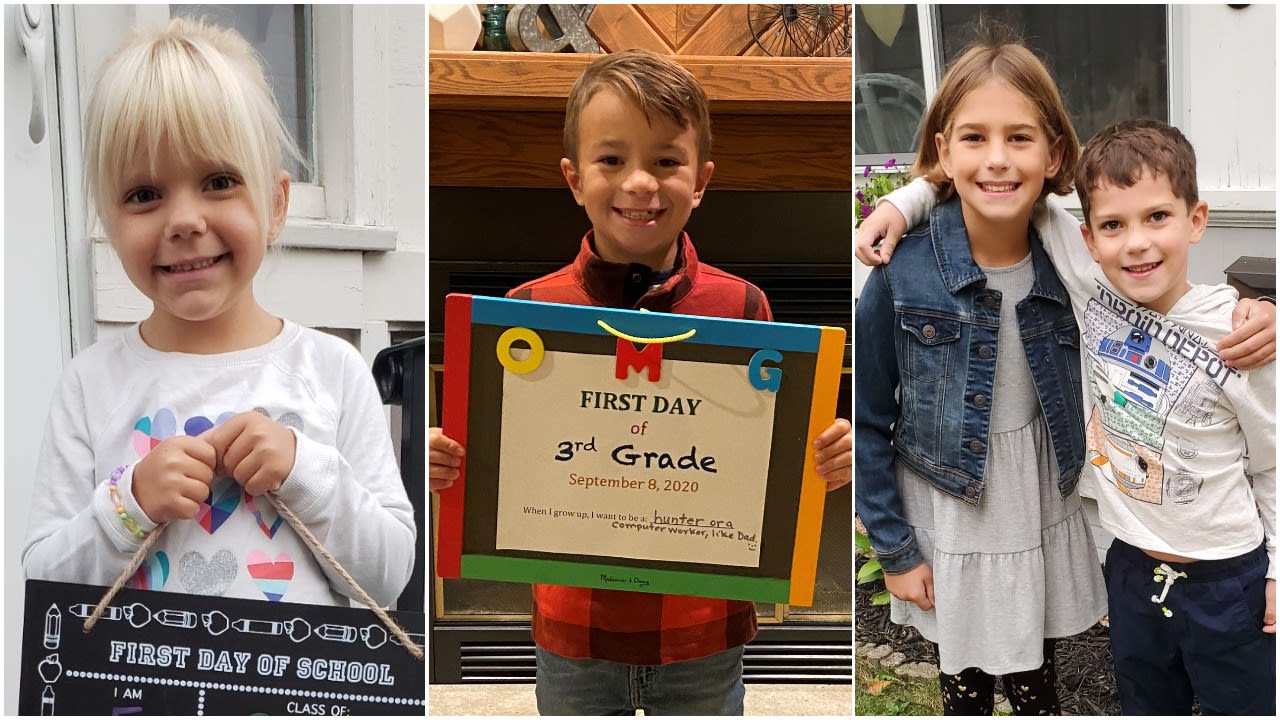 Greetings Jefferson Families,

While unusual, I want to thank you for a great beginning to the 2020-21 school year. As we wrap up the first month of school, I am encouraged and inspired each day by our students and staff on their commitment to excellence. The classrooms are filled with joy and engaged learners. Our staff is dedicated to making sure your student feels safe, cared for, and supported during this new learning environment. This school year is unlike anything our education system has ever endured. By working together as a district and community, we are building a foundation of learning that supports our students and families, and I thank you for that partnership.

We are all in this together as one Jefferson Elementary Family. Please never hesitate to reach me via phone (507-494-2000) or email: maggie.maine@winona.k12.mn.us. I want to know what is going well, what your family is struggling with, and anything we could do to make this experience better for you and your student. We are striving for continuous improvement and with your teamwork, we can continue to move forward in a positive direction.

Take care and stay healthy,
Maggie Maine, Principal
Photo credit: From left, Madeleine, Holden and Caoimhe and Rowan are excited to begin the school year!
Positive Behavior Interventions and Supports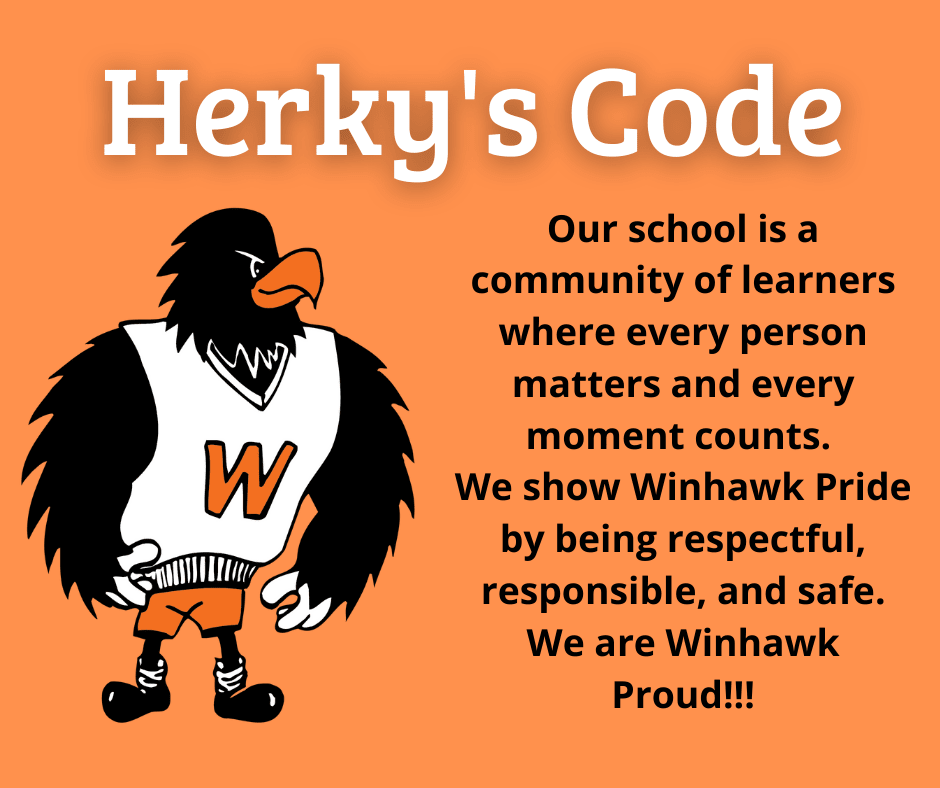 At WAPS elementary schools, we are on Year 2 of implementing PBIS strategies. If you have heard your student talk about Herky's Code, Way to Go tickets, or even the words: respectful, responsible, and safe, you have experienced the effects of PBIS in our school. PBIS encourages the development of positive teacher-student relationships. In addition, it is an organized, data-driven system of interventions, strategies, and supports that positively impact school-wide and individualized behavior planning. PBIS is a framework that seeks to set up clear, consistent expectations so that each student knows exactly what is expected of them in every situation in school.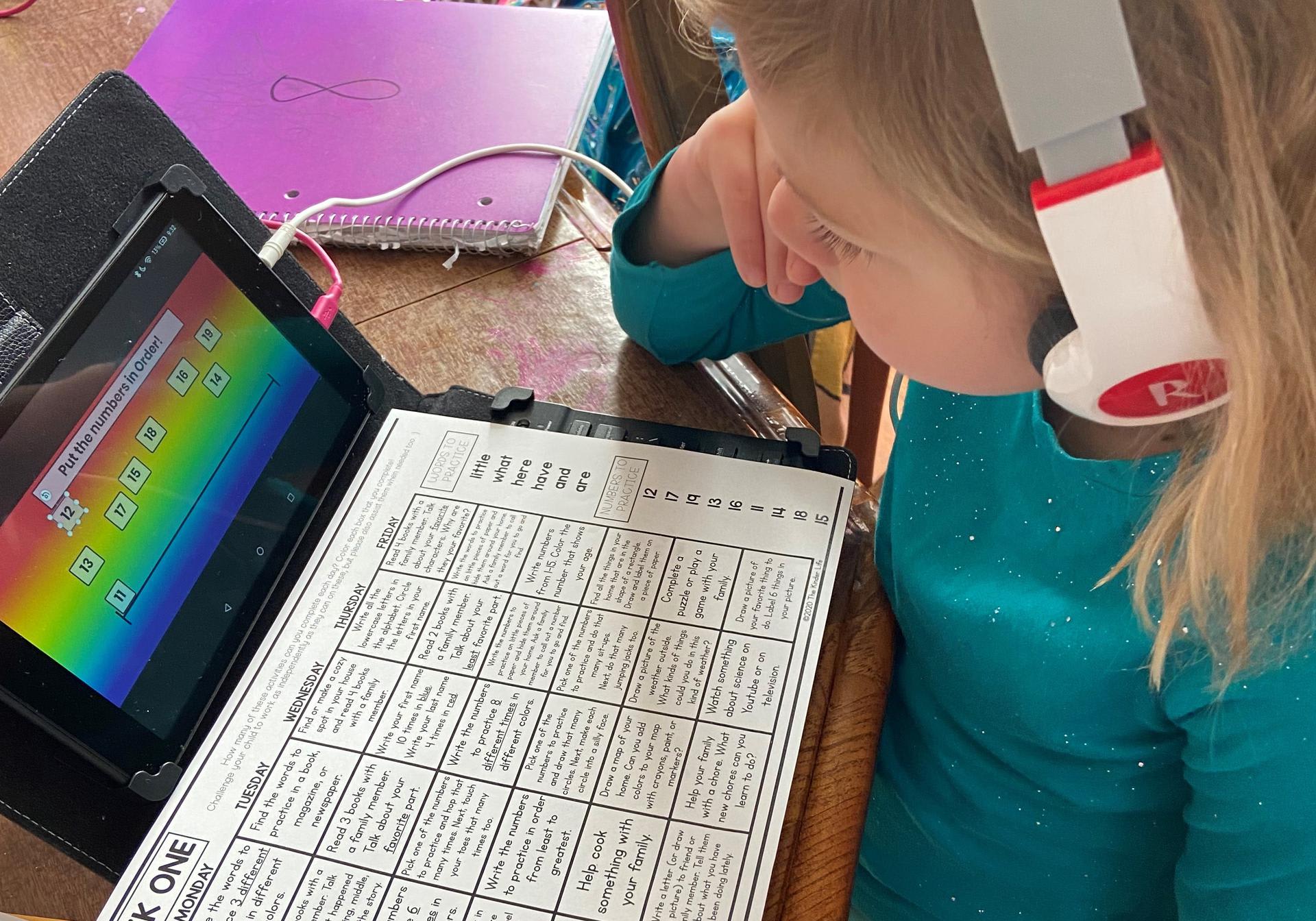 We have entered a school year where our student's online presence is higher than ever. It is very important that we treat our online classroom, just as we would our in-person classroom. This refers to our students, but also other family members who are at home during learning hours. We highly suggest having a specific location for your student to complete work where they will not be bothered by distractions or non-school related activities. Please also consider setting a routine for students on at-home learning days. Encourage your student to get dressed and ready, just as if they were coming to school. It is an expectation that students are wearing appropriate clothing during live learning meetings. For more Digital Etiquette expectations, please refer to Herky's Distance Learning Matrix.
Technology Questions/Repairs
Please complete the Student Technical Support Request Form, which can be found on the WAPS district website under the WAPS Safe Learning Plan and the Parents & Students link. From there, Information Systems staff will contact you that day to help solve your technical problem.
In order to properly communicate with classroom teachers, we are requesting that all end of the day changes reach our office by 1:30 p.m. Messages after this time are not guaranteed to reach the intended student/teacher.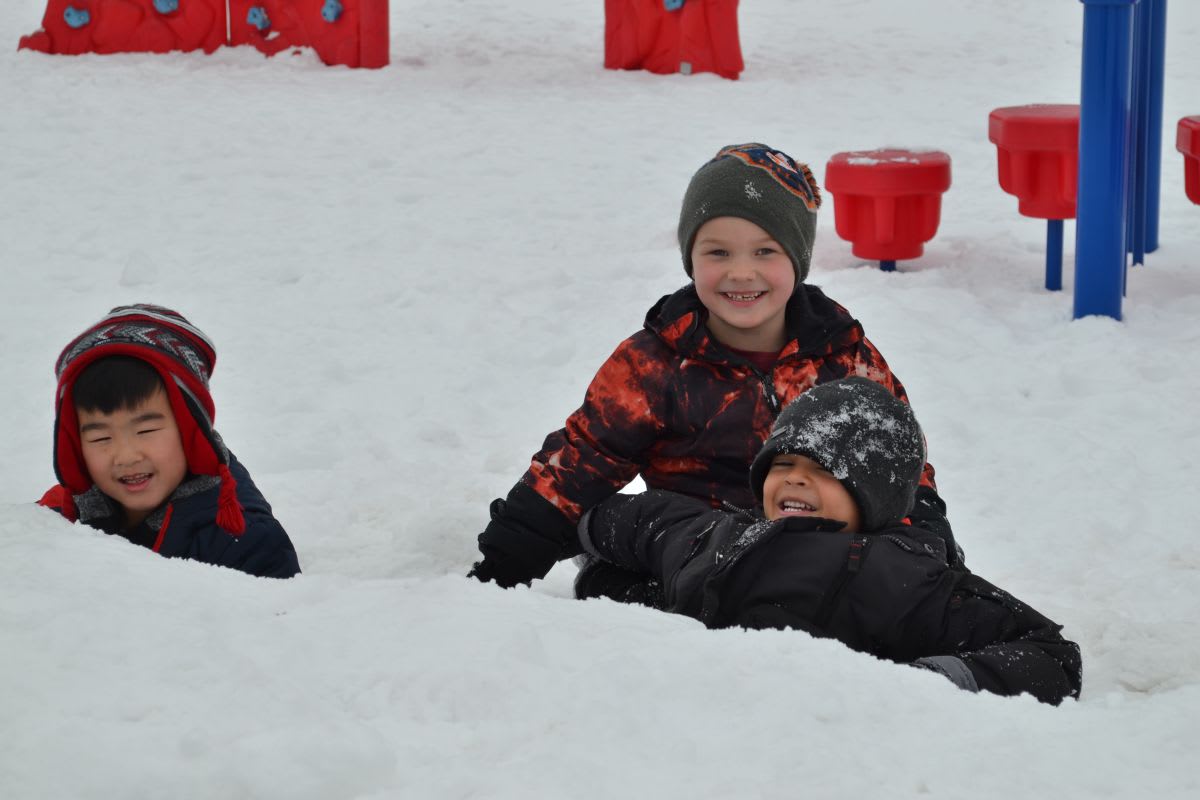 With meals in the classroom and physical education class outside, spills and accidents are more prone to happen. Please prepare a Ziploc bag with an extra shirt, pants, socks, and underwear. These items can be left in your student's locker or cubby. It is also very important that your student dresses appropriately for the weather, as phy ed class will always be outside unless it is raining or a below zero wind chill.
The Minnesota Department of Health (MDH) has outlined our COVID response for people in schools, youth, and child care programs. It is important that you understand the information and protocols provided by our district and MDH. Please visit our district website for specific Health and Safety Protocols and/or the Minnesota Department of Health Resource Page.
Some key resources include:
Picture Retake Day: Oct. 19
Didn't love your student's school picture? School picture retake day is set for Monday, Oct. 19 from 8 a.m. until noon. More information will be sent home with your student.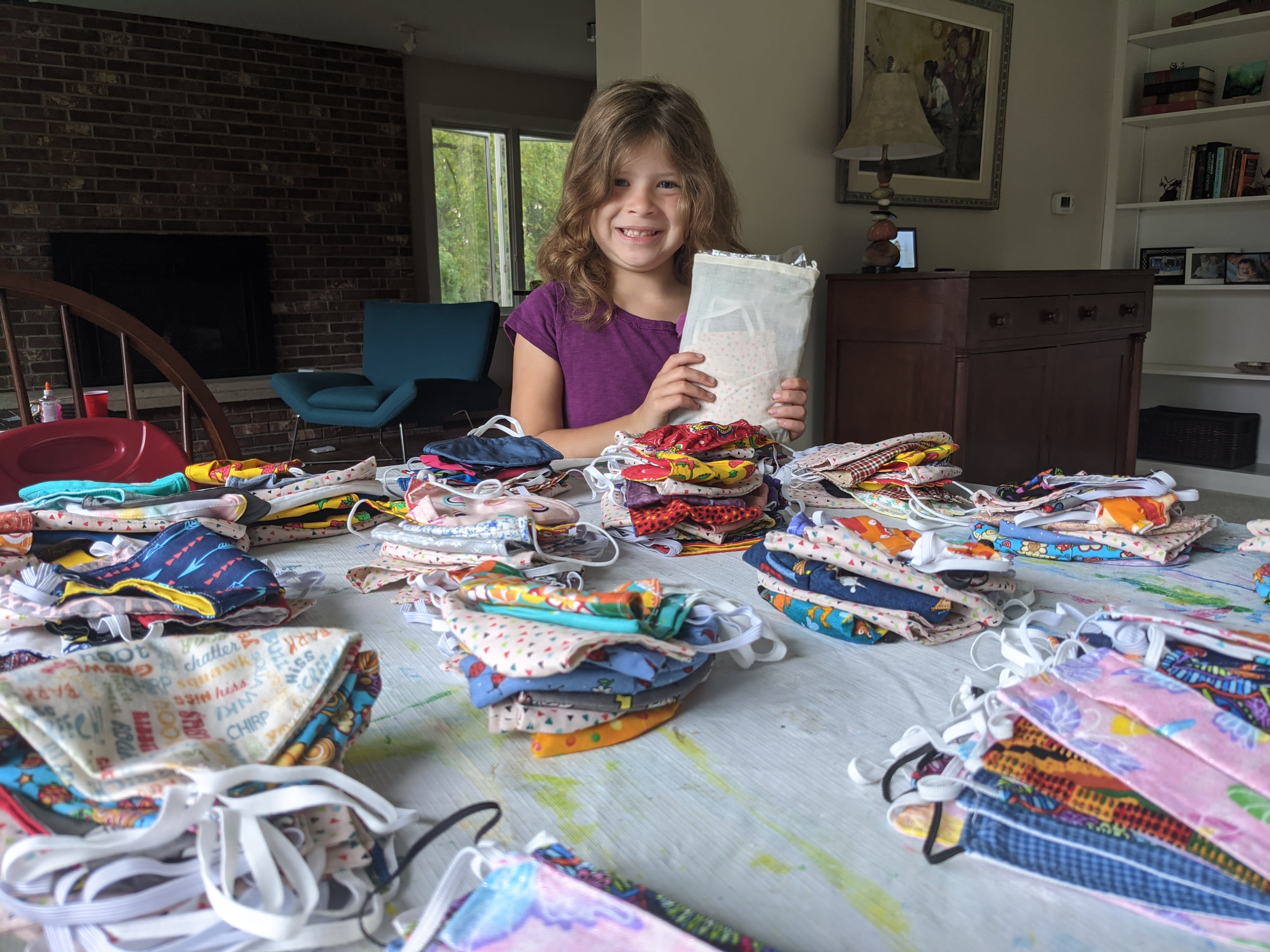 We are so happy to see students return to Jefferson and are excited to welcome new students and families!
Last month a Jefferson student, Jenna See (pictured above), coordinated a mask drive for Jefferson students and staff, along with collaboration from her family and the PTA. The goal was to collect 100 masks to provide extras for classrooms. Over 700 masks were collected! Thank you to Jenna and her family, everyone who donated, and WinCraft for their contribution.
Mark your calendars for Friday, October 30 for a Halloween reverse parade at Jefferson! The event will be from 5-6 p.m. This is for all Jefferson students, along with students who usually attend Jefferson but are in distance learning this fall. Check our Facebook page for upcoming details on the route. Be sure to fill out your PTA membership forms and join the PTA! We welcome new members and new ideas.
We meet the second Monday of every month at 6 p.m., and the next meeting is Oct. 12. Joining the meetings virtually is an option. If you have questions, email the PTA at JeffersonPTAWinona@gmail.com.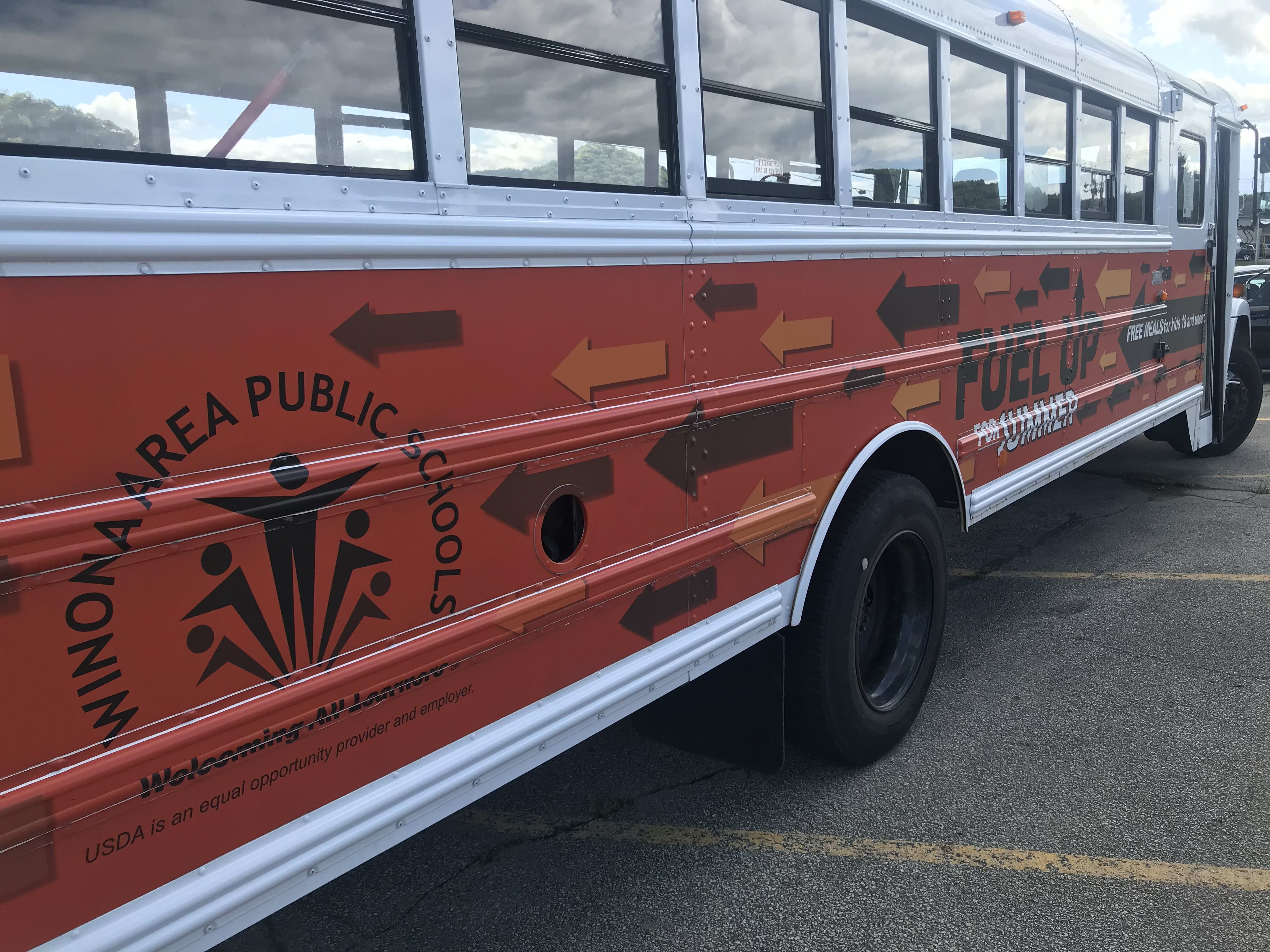 The federal program that allows Winona Area Public Schools to provide free meals for all students in the community has received additional funding. All students in Winona — not just those who attend a WAPS school — will have access to free meals for the remainder of the school year and next summer.
To start the 2020-21 school year, WAPS is handing out free meals once a week at four locations in Winona. The meals, which include breakfast and lunch, need to be ordered through an online form. Families can pick up meals for one, three or five days.

This program also covers all meals — breakfast and lunch — served to students in school or enrolled in Key Kids child care. If you would like your student to receive the free meals, please make sure they contact their classroom teacher to order breakfast and/or lunch.

For more information, please see the School Nutrition link in the WAPS Safe Learning Plan.
Click here for the WAPS School Nutrition October Newsletter!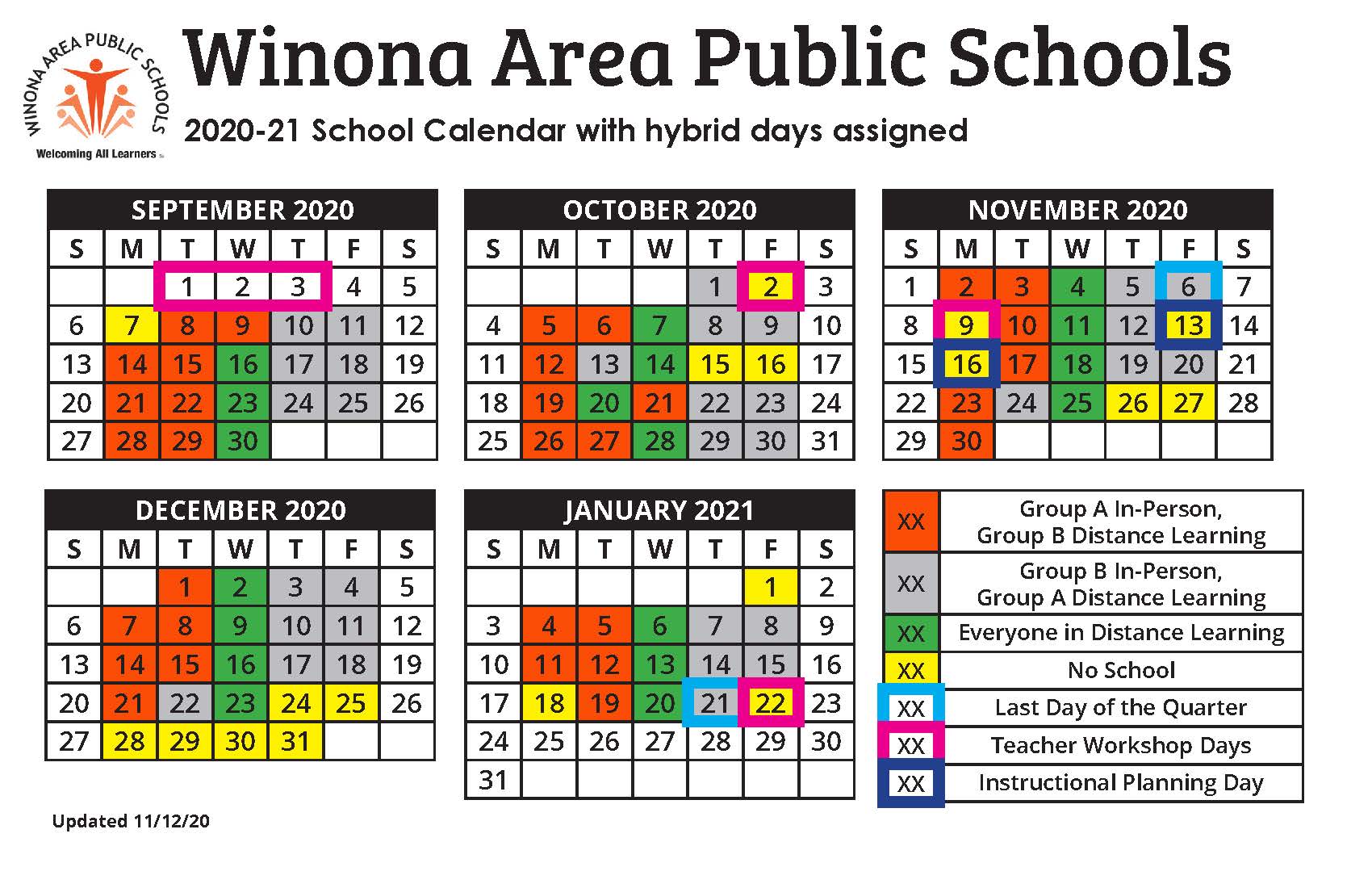 Just a reminder, we needed to make a few changes to the hybrid calendar for the first semester to balance the in-person days for each hybrid group and to accommodate the new ACT testing date.

Here are the changes that were made:
Tuesday, Oct. 20 is now a distance learning day to accommodate ACT testing for seniors at the high school

Wednesday, Oct. 21 is now an A day

Wednesday, Nov. 11 is now a distance learning day for all



A new hybrid calendar is available at this link.

We don't anticipate having to make any changes to the calendar for the rest of the semester, but if we do, we will be sure to communicate those changes to you with as much advance notice as possible. We realize that work schedules and childcare schedules need to be set ahead of time, and we thank you for your flexibility and your understanding.

Winona Goodfellows is an organization that helps families with winter clothing and footwear. It is for preschool through sixth grade. Applications will be handed out to all students who are attending school in person. If you are a distance learning student, please stop by the office to pick up an application, or apply online here. Applications are due by Nov. 6.
Tuesday October 13
6:00 PM
Online meeting
Jefferson Elementary | 1268 W 5th Street | Winona, MN 55987